Presentation Printing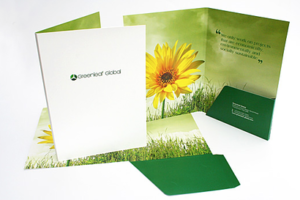 An expertly printed presentation is an excellent way to portray your services, products, ideas, and your business's purpose. It is a wonderful source of marketing your organization's vision and achievements because it is attractive and full of creativity. It is quite possible that some people will not be comfortable with reading computer-based presentations. Consequently, you should get your presentations printed professionally for greater consumer attraction.
Here are a few reasons why you should choose our printing services for your presentations:
Printing Variety
One of the best things about our printing services is that we offer the printing of a variety of items. Whether it is a bankbook, investor presentation or an annual report, we have it all under our facility.
Numerous Formatting and Designing Options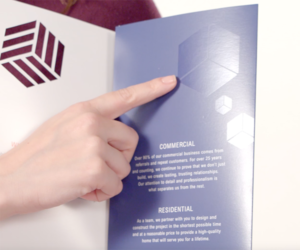 There are numerous types of presentations. Each type has a unique design and format preference that needs careful evaluation. Our professional team ensures that your content is eye-catching and generates more reader attention. The addition of different styles can easily lift the appeal of any content material. Our high-quality prints are exactly what you need to drive your business campaign in the right direction.
Experienced Personnel
The definition of a high-quality printing service provider always includes a highly skilled and professional staff. We have a team full of skill and dedicated individuals to maintain our well-known high standards in printing. Our staff makes use of the most up-to-date printing methods consisting of the latest technology and printing ideas.
Guaranteed Punctuality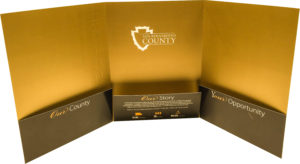 One of our top most priorities is to deliver your desired prints on time.  We understand the exhausting schedules that can affect the productivity of a business institute negatively. By hiring our services, you will definitely get the perfect print quality on your requested time.
Cost-Effective Solutions
On paper, getting your presentations printed might seem an expensive process. It is a common assumption that the process is quite heavy on your pockets. This is certainly not the case with our services. We aim to deliver you cost-effective printing solutions for your presentations. We also intend to make suitable packages for you to get your presentations printed with the highest quality.
Excellent Customer Service
Communication is vital to ensure that we deliver the right order and in the correct format. One of our top most priorities is to attend to all our client's requirements and provide accurate solutions. Our ever so reliable customer support has all the answers to your printing related queries.
Presentations look good when they are in order and are printed on the correct paper size. They should have the right cover and the appropriate finishing.
Still looking for a suitable printing service for your presentations? Speak to us now at 646-205-3037.